ARTIST   •   INTERIOR ART DESIGN   •   FRAME DESIGNING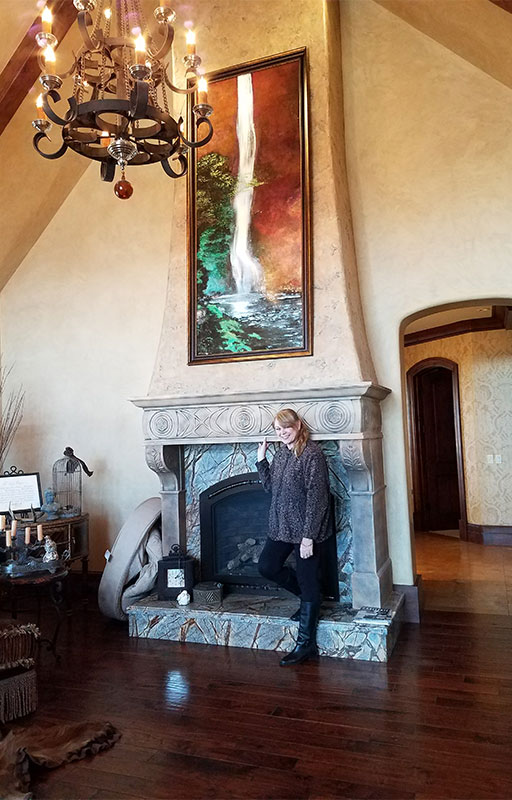 Welcome to the paintings and projects of Diane Cliff.
While owning her gallery in downtown Salt Lake, Highland Drive, and Midvale Diane has had a wide variety of commissions. Her gallery in Salt Lake City was called "Art Design Service and Gallery" where she designed both art and framing for commercial and residential spaces from rustic elegance to ultra modern.
This piece called "Cliff Falls" is a good example of what she provides. Going into spaces she creates art to fit the space, interiors, and plans the framing for the overall art statement of the project.
Diane Cliff's art and framing designs have been commissioned for hotels, lodges, condominiums, restaurants as well as model homes, residences and commercial projects.